Chris Bowman, was born and raised in a small rural town in the Appalachian Mountains of Tennessee. He grew up with a deep love of outdoor activities like hiking, camping, fishing, backpacking, and exploring nature.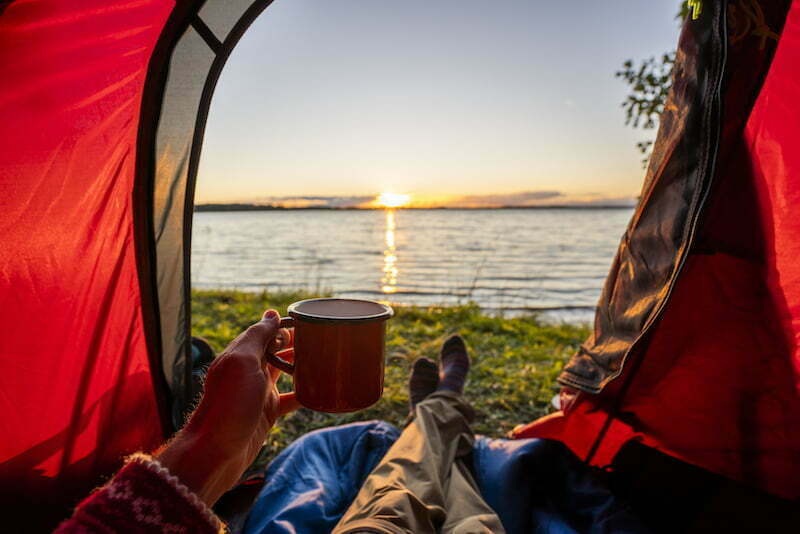 During his childhood summers, he would often spend weeks hiking through the mountains and camping in remote destinations with his family. As he became an adult, he continued to explore and push his limits in the outdoors, leading hiking and camping trips with friends and family whenever possible.
Eventually Chris decided to share his knowledge and expertise with the world by launching hikingandcamping.net – a passionate website devoted to providing tips, tricks, advice, and inspiration for those looking to explore the outdoors.
On hikingandcamping.net, visitors can read about Chris' adventures, find hiking and camping gear reviews, get hiking and camping trip planning tips and resources, and much more! Whether you're a beginner or an experienced explorer, hikingandcamping.net has something for everyone looking to enjoy the beauty of nature.
What we talk about?
---
Camping Tents
Hikingandcamping.net offers comprehensive Camping Tent Guides that provide essential information to help you choose the right tent for your outdoor adventures. With advice and reviews on different types of tents, our guides are full of useful tips on how to pick the right one based on your needs, budget, and location.
Whether you're looking for an ultralight backpacking option or a spacious family tent that fits everyone comfortably, hikingandcamping.net has all the information needed to make an informed purchase decision! Let hikingandcamping.net be your one-stop shop when it comes to finding the perfect tent guide so you can get outside in no time!
Camping Gear
We provide guides on camping gear to help outdoor enthusiasts make the most of their adventures. Our comprehensive range of products covers all your needs, from warm sleeping bags and durable hiking boots to tents, cookware, and backpacks specifically designed for wilderness exploration.
Whether you're an experienced camper or a first-timer planning for a big trip, our team of experts has compiled detailed reviews and recommendations so that you know exactly what kind of equipment will be best suited to your journey ahead. With hikingandcamping.net, it's easy to find reliable camping gear that won't let you down when things get tough out in nature!
Camping Cookware
Our selection of camping cookware guides are designed to help campers prepare delicious meals quickly and easily on the go. They feature products that come in a variety of sizes, materials, and styles – all ideal for backpacking trips or family excursions.
Whether you are an experienced camper or just getting started with hiking and camping, these helpful resources will provide tips on choosing the right cookware set as well as recipes to try while exploring the outdoors.
Camping Learning Center
We offer reliable information for campers of all levels, from beginners to veterans, so that everyone can become an expert outdoorsman.
Our resources cover a range of topics such as choosing the right gear, finding and preparing meals in the wilderness, building shelter, navigating your way through forests or mountainsides and much more. Whether you are backpacking at higher elevations or car-camping in an area with easy access, our guide is designed to make sure you have everything you need for a successful camping trip — no matter what level of experience you have!
My advice is free and always will be.
I don't think it's right to keep knowledge about things that others can benefit from yourself or charge people for your "tips" so that you can make a couple of bucks.
Everything I know about camping and hiking is laid out here for you to enjoy. You won't find any subscription fees, gated content, or sneaky advertisements coming from me.
Money is never exchanged between us on or off this site.
My knowledge is your gain.
I only make money from this site if you click on a product link and buy it. I receive a small commission from each sale, but it doesn't impact the price you pay. Everything I recommend can be bought on Amazon.com because it's a trustworthy site with an excellent return policy.
I hope this brief rant has helped you understand more about me and what you can expect by poking around on this site. If you have any questions, feel free to contact me, and I'll try to help you the best that I can.
We take our content seriously at hikingandcamping.net, going through a thorough process of researching, testing, asking for professional opinions, seeking users' verdicts, and then designing it. This allows us to create informative posts for our readers.
So click around. Stay awhile. We hope to make you feel inspired.
Take care,
Chris Bowman
Thanks for visiting hikingandcamping.net
Enjoy